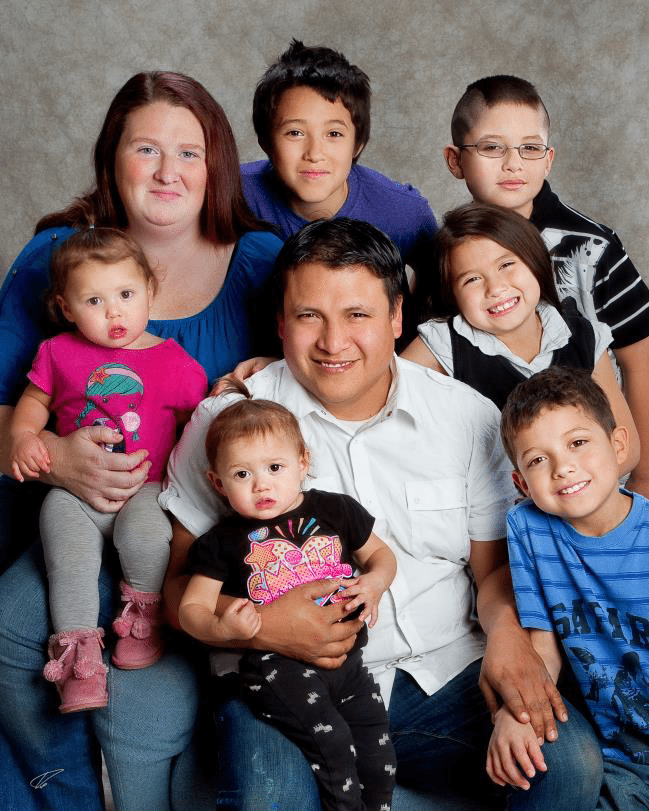 With six active and growing children, Juan and Angelica Silva had run out of space in their current three-bedroom house. The house also lacked fundamental elements of a safe home, like a furnace, which caused their children to fall ill during last year's brutal winter. When a friend referred Juan to Habitat for Humanity, he knew that the program would provide his family with a home he's worked hard for and a space that their children deserve.
The new house is going to change the Silva family. Angelica says, "There are so many possibilities it's mind boggling." The children look forward to having more bedroom space and a large backyard to play outdoors. "We already have plans to build a tree house, a clay oven and a green house," says Juan.
This all could not be possible without the community of people the Silvas have met through Habitat. The first time they went to a job site, Angelica and Juan met other future Habitat homeowners and shared a prayer circle together. Habitat has been "more than a kind gesture," says Angelica. Habitat has helped shape a new family.
Juan and Angelica's home was built during the Builders Blitz organized by Habitat for Humanity of Monroe County. Bailey & Weiler Design/Build served as Signature Builder for the home. They worked with local suppliers and subcontactors to complete the home between June 2nd and 13th – while planning for the build started last year.
Juan and Angelica are thankful for the builders, subcontractors and suppliers that took part in the build and enjoyed working alongside the volunteers. "I love working with the volunteers" says Juan. "You get to teach and learn— to empower each other— that's the greatest part. You become like family, knowing everyone's strengths and weaknesses, and working together to build something great."