Bailey & Weiler Design/Build integrates custom home design and construction into a seamless progression from concept to completion. We start by listening as you describe your lifestyle, vision and goals. We collaborate to design a custom home plan that balances form and function with budget.
Benefit from our interior design expertise as we visit showrooms to finalize your selections, finishes and colors. Your home construction is skillfully completed by experienced craftsmen that take pride in the quality of their work. We ensure that the finest details of your vision are implemented exactly as you desire.
Your Style Constructed
Whether you are building your dream home on Lake Monroe, tackling a kitchen renovation, or remodeling your master bathroom, we are ready to make your vision a reality. Based in Bloomington, Indiana, Bailey and Weiler serves the homeowners of Monroe County, Lawrence County, Owen County, Morgan County and surrounding communities including Ellettsville, Spencer, Bedford, Martinsville and Nashville.
Commercial General Contractor
In addition to residential construction, Bailey & Weiler Design/Build is an experienced commercial construction general contractor. Our commercial design and construction portfolio includes medical office space, dental offices, restaurants, banks, office buildings and multi-family units. Contact us to learn how our integrated design and construction services can complete your commercial project on time and on budget.
Local Craftsmanship
Bailey & Weiler Design/Build was established by Craig Bailey and Don Weiler in Bloomington, Indiana in 2005. Each has over 20 years of experience in custom home design, custom home construction, commercial design, commercial construction and project/construction management.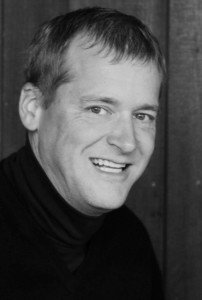 Craig Bailey
CRAIG HAS 20+ YEARS EXPERIENCE DESIGNING/BUILDING CUSTOM HOMES AND COMMERCIAL STRUCTURES.
He specializes in highly detailed residential and commercial design that incorporates value and your personal sense of style. Craig manages the construction operations to ensure that your vision and style is incorporated throughout. Craig studied architecture at the University of California Berkley and Ball State University and has a degree in Interior Design from Indiana University.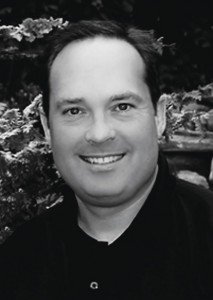 Don Weiler
DON FOCUSES ON THE FINANCIAL AND ADMINISTRATIVE ASPECTS OF YOUR PROJECT.
He is an established project manager with over 20 years of experience in corporate, small business and consultive settings. Don's educational background includes an MBA from Indiana University Kelley School of Business and an Engineering degree from the University of Wisconsin.
Bailey & Weiler, LLC is proud to be accredited as a Certified Green Professional by the National Association of Home Builders.
Mailing Addresss
Bailey & Weiler, LLC
P.O. Box 3134
Bloomington, IN 47402-3134
Physical Address
Bailey & Weiler, LLC
700 North Rogers St.
Bloomington, IN 47404
Office: 812.330.1169
Fax: 866.904.7561
Email Craig Bailey: [email protected]
Email Don Weiler: [email protected]
Interested In Working On A Project?